Becky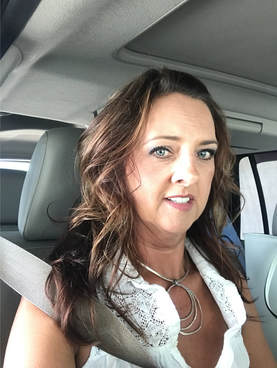 Salon Owned by Robbie & Becky Hogge

Becky M. Hogge, Salon Owner and Stylist
Certified in Redken, Pureology, Keratin Straightening,
Advanced Organic Exfoliation, Bioelements and OPI

I absolutely love what I do. I have been licensed in Cosmetology since 1987 and I love it more today than I ever have. I specialize in Color, Foiling, Texture and Cutting. I work with all hair types from Baby Fine Hair to Extremely Long, Thick, Curly and Frizzy hair. If I had to choose one thing I like the most it would be Color. My second love in the industry would be Make Up. I attend Hair Shows and Training Classes all year long. You should know I am a "product junkie". I have used professional products since I started in the business and cannot imagine using anything else on my hair. I use several products on my hair daily and believe you should too if you want to get the most out of your style. It starts with a great shampoo and conditioner for your hair type, then a texture product (to build volume, smooth the hair, or control your style) and finally a holding product to keep that style in place. I love doing perms, especially volumizing waves and long hair designer wraps. I am trained and certified in Keratin Permanent Hair Straightening as well as new techniques to offer you for volume, wave and curl reduction.

My Priorities in life are God, Family then Career. I am married to my High School Sweetheart Robbie and we have three boys; Dakota, Thunder and Chance. We live on a small farm in the county and have been in New Kent and Charles City our entire life. Call 804-966-5200 to make a reservation with me or book online.
---
Stephanie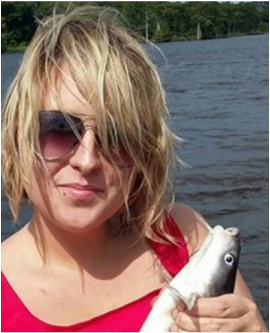 Stephanie Hopkins, Stylist, Nail Technician

I have been in the salon industry since 2011. I graduated from New Kent High School and earned my Cosmetology License at Richmond Technical Center and continued education in Urban Escape Salon as well as salons in Williamsburg, VA. Hair is my specialty but I also offer Facials, Waxing, Manicure, Pedicure and Make Up services. In my free time I "Love" to Fish and I love animals. To schedule and appointment with me call 804-966-5200 book online.
---
---
Lucy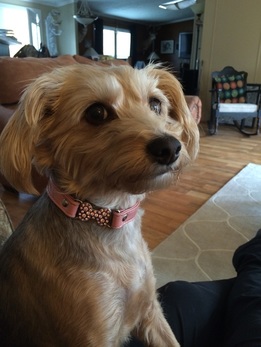 Lucy Pearl Hogge, Greeter, Therapist and Security

Lucy has been a part of our family and salon since she was 7 weeks old. She is a 7 year old Yorkie Poo so she is hypoallergenic. Her regular hours are Monday through Friday. On weekends she stays home and works on the farm with Dad. Lucy specializes in greeting clients, loving on them and barks when someone enters the salon so we don't have to have a doorbell. Lucy loves stuffed animals with squeakers and she remembers which clients bring them to her. Lucy is "the favorite employee".
---
Jamie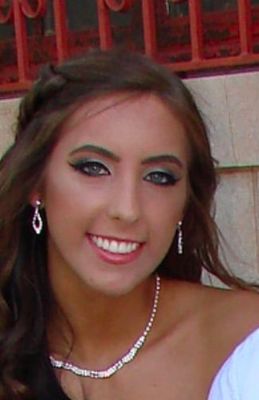 ​Jamie Wagner, Make Up Artist

Make up is a passion for me. I love the latest trends, including dramatic looks, but can also give you a very intense natural look customized just for you. I am a Graduate of Varina High School and in my 2nd year of college studying to be a Spanish Interpreter.


---